Welcome
Let us help you to deliver corporate compliant solutions in the most effective way.
The apparent administrative complexities of going into business can often present obstacles to many aspiring entrepreneurs. Starting up a new venture with inadequate knowledge of the legal requirements can cause serious problems both at the outset and at a later date. The demands of the latest legislation, including the Small Business Enterprise and Employment Act 2015, make it essential to obtain an authoritative and reasoned assessment of the options available for starting and growing your business and ensuring its successful continuation.
It makes sense and is vitally important to use the services of qualified and experienced professionals to put you on the right track.
About Us
Adam Corporate's approach is to identify the right resources for the job in hand whilst never losing sight of their clients' requirements.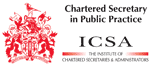 The managing director, Martin Miller, is a chartered secretary with over thirty-five years' experience in both commerce and industry and the professions.
Having started his company secretarial career with the Tate & Lyle Group, he moved on to the Freshwater Property Group. Touche Ross (now Deloitte) was his next stop before setting up his own practice.
His experience is diverse: from Andrew Lloyd Webber to the McLaren Formula One Team and includes SME's and large organisations such as BAA, the airports group, EDF Energy and Clifford Chance, Harbottle & Lewis, and Grant Thornton.
His expertise is primarily in compliance with SME's and IT projects in the company secretarial field.